STAFF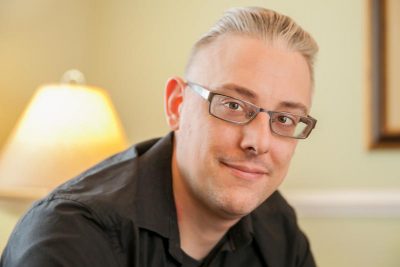 Chad O'Brien, LCSW
HOBBIES AND INTERESTS
Prior to graduate school, Mr. O'Brien was a professional musician and traveled the country many times over with a band. He also is a novelist and has one book available on Amazon entitled:  The War Within the Shadows. When not playing music, writing, working or spending time with family, he is an avid player of games---everything from Uno to Poker.
Chad O'Brien, LCSW
TRAINING AND CREDENTIALS
Chad O'Brien, LCSW, has been practicing psychotherapy for seven years. He completed his graduate studies at Smith College in Northampton, Mass. Smith College's therapy-focused graduate program teaches psychoanalysis as a foundation for many of life's problem. Mr. O'Brien uses this foundation and then implements cognitive behavioral techniques in conjunction with motivational interviewing to help guide patients to better coping mechanisms and ultimately a self-identified better quality of life. Mr. O'Brien sees patients with a multitude of complications but specializes in substance abuse, oppositional behaviors in adolescents and generalized life problems in early adulthood.
AREAS OF CLINICAL INTEREST
Clinically, Mr. O'Brien has a personal interest in personality disorders as a whole. He has one paper available online entitled:  No Inhibitions, No moral sense, and No social structure: the etiology of the psychopath and sociopath: a project based upon independent investigation.