STAFF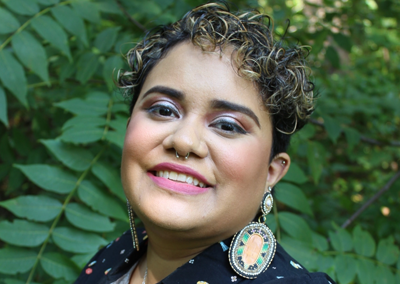 Brianna Jacobs, LCMHC
Brianna Jacobs, LCMHC
AREAS OF CLINICAL INTEREST
Brianna Jacobs (She/Her/Hers) is a Licensed Clinical Mental Health Counselor. (LCMHC) She received her Masters of Arts and Education in Clinical Mental Health Counseling in December of 2019 from the University of North Carolina at Pembroke. Prior to this, she received her Bachelor of Arts in Peace And Conflict Studies from the University of North Carolina at Greensboro in May 2016.
Brianna is an advocate for mental health wellness, and she has a passion for assisting people in their search for healing and growth. Like a beautiful flower, Brianna believes that every client has different needs to grow and flourish. Terefore, she utilizes an individualized approach to ensure that her clients needs are met.
Brianna primarily uses Cognitive Behavioral Therapy, Person Centered Therapy, and Feminist Therapy to help foster growth in her clients. She specializes in working with teens and adults of all ages facing depression, anxiety, self-esteem concerns, childhood trauma, and sexual trauma. Brianna strives to create a safe space for everyone, and welcomes clients from all backgrounds, sexualities, races, religions, gender expressions, and more. She encourages clients to be their authentic selves in their sessions, and meets them where they are in their journeys. She believes that the client is the Captain of their ship, and that she's the Sailor following their lead.
Brianna is a proud Indigenous therapist. She comes from a Mestiza and Lumbee Native American background. Her culture is particularly important to her, and informs how she practices as a therapist. Brianna is passionate about multicultural issues and advocates for justice and equal rights. During her spare time, Brianna enjoys making traditional Native American beaded jewelry, tending to her many houseplants, trying out new restaurants, spending time with her husband and two cats (Tux and Maxie), and playing video games.