STAFF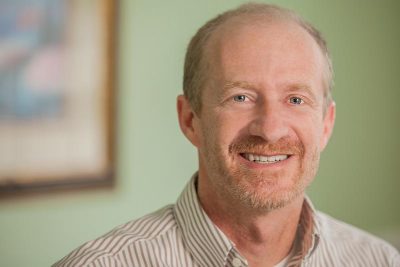 Bryan Krehnbrink, PMHNP-BC
Bryan Krehnbrink, PMHNP-BC
TRAINING AND CREDENTIALS
Bryan Krehnbrink, PMHNP-BC (Psychiatric Mental Health Nurse Practitioner-Board Certified), originally worked as a business professional after earning a management degree from Indiana University. While trekking through the mountains of Nepal, he was inspired by the service of the Himalayan Rescue Center and decided he needed to work there one day. Being afraid of heights and not an especially good mountain climber, he determined the best option for him was to work as a medical provider. This decision led him to nursing school at the University of Michigan.
Mr. Krehnbrink practiced nursing in the Surgical Trauma ICU at UNC's Memorial Hospital in Chapel Hill for five years. He loved working with psychiatric patients and went back to school at UNC for his master's degree in nursing. He joined Carolina Behavioral Care in 2013. He says he will probably make it back to the Rescue Center as a volunteer after he retires.
AREAS OF CLINICAL INTEREST
Mr. Krehnbrink's interest is in treating the whole person, working with all ages and conditions. Mr. Krehnbrink also supports CBC as a patient manager for the clinical trials division and has a special interest in trials of new medications for schizophrenia. If you want to see him for medication management, expect to discuss the importance of nutrition, exercise, sleep, stress reduction and therapy on your mental health. Mr. Krehnbrink's style has been described as friendly, conversational and engaging; he is accepting new adult patients at this time.