STAFF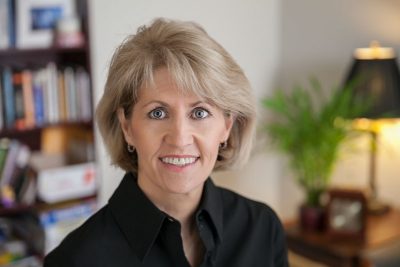 Donna M. Wiener, PhD, RPh
HOBBIES AND INTERESTS
Outside of work, Dr. Wiener enjoys spending time with family and friends. She enjoys many activities — travel, athletic endeavors/hiking/running, boating, attending theater, museums, movies, concerts, sporting events, and reading, to name a few.
Donna M. Wiener, PhD, RPh
TRAINING AND CREDENTIALS
Donna M. Wiener, PhD, RPh, received her undergraduate training at Virginia Commonwealth University and the Medical College of Virginia School of Pharmacy. After practicing pharmacy in Virginia and New York, Dr. Wiener decided to pursue a doctorate in Clinical Psychology. Dr. Wiener completed her PhD at the New School for Social Research in Manhattan, N.Y. In the quest to obtain as much education as possible regarding the complexities of human nature, Dr. Wiener then engaged in postdoctoral work in personality disorders at North Shore-Long Island Jewish Hospital. Also in New York, Dr. Wiener received training at Bellevue Medical Center, North Shore-Long Island Jewish Health System, New York Hospital Cornell Medical Center, and Beth Israel Medical Center. Dr. Wiener has completed additional training in psychological assessment, psychodynamic psychotherapy, Dialectical Behavior Therapy (DBT), eye movement desensitization and reprocessing (EMDR), Cognitive Behavior Therapy (CBT), mindfulness meditation, and training in dealing with traumatized individuals. During all of Dr. Wiener's training, she graduated with highest honors.
AREAS OF CLINICAL INTEREST
Dr. Wiener's career has focused on providing the highest quality of care by utilizing a comprehensive, integrative approach to treatment. Each individual should be afforded a comprehensive assessment of their specific needs, goals and preferences. A specifically tailored plan may then be developed to provide optimal care for reaching desired outcomes. After providing both inpatient and outpatient care during her training, Dr. Wiener has primarily concentrated on providing care in the outpatient ambulatory care setting. Dr. Wiener also engaged in the supervision of psychology interns and taught psychopharmacology to interns at North Shore-Long Island Jewish Hospital while in New York. First in New York and subsequently in North Carolina, Dr. Wiener has predominantly engaged in private group practices. She feels that it is important to have collaboration with other psychiatric professions to provide superior psychotherapeutic care.
Currently, at Carolina Behavioral Care, Dr. Wiener works with children, adolescents and adults. She conducts comprehensive psychological assessments including, but not limited to, the following: psychoeducational testing, ADHD assessments, learning disorders, personality testing, intelligence/adaptive behavioral assessments, bariatric evaluations, assessments required prior to medical procedures (for example, Spinal Cord Stimulator Implants), diagnostic evaluations, and assessments requested to discern an individual's psychological ability to manage illnesses/treatments, such as chronic pain management.
Regarding psychotherapy, Dr. Wiener works in an integrative manner using a variety of approaches to facilitate work with children, adolescents and adults. She draws upon her training in psychodynamic and interpersonal psychotherapy, CBT, DBT, mindfulness techniques, EMDR, pharmacology/medicine, and other modalities based on the best available research. Of course, goodness of fit and the strength of the relationship in therapy are critical to providing the best of care. Lastly, Dr. Wiener is a member of the North Carolina Psychological Association as well as the American Psychological Association.