STAFF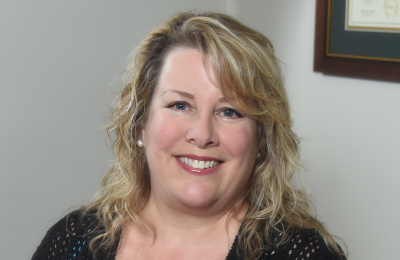 Ellen Alesia Nordick, MA. Ed., LCMHC, LCASA
HOBBIES AND INTERESTS
Mrs. Nordick is originally from New Jersey and moved down here after marrying her high school sweetheart (several years after the fact).  In her spare time she enjoys spending time with family and friends, reading, and trying new recipes.
Ellen Alesia Nordick, MA. Ed., LCMHC, LCASA
TRAINING AND CREDENTIALS
Mrs. Nordick  is a licensed clinical mental health counselor and also has an associate level licensed clinical addiction specialist license. She completed her graduate internships in a community mental health setting and was hired there shortly after graduation.  Helping people has always been important to Mrs. Nordick; before getting her Masters degree in mental health counseling she held a variety of positions including legal secretary, executive assistant, middle school educator, and school library media specialist.   Her diverse life experience has allowed her to help people ranging in age from 18 to 80+ and her clinical experience reflects that.
AREAS OF CLINICAL INTEREST
Mrs. Nordick's counseling style is integrative and largely based on Acceptance and Commitment Therapy (ACT, for short).  ACT takes the position that focusing a lot of time and energy on avoiding symptoms such as anxiety or depression keeps people from being able to fully participate in life.  Instead, ACT suggests that people take action that is in alignment with their core values and use mindfulness skills to stay in the here and now.
During graduate school, Mrs. Nordick had the opportunity to experience Eye Movement Desensitization Reprocessing (EMDR) , an evidence-based treatment for PTSD and other issues.  She was so impressed with the outcome that she began EMDR training in December, 2018 and is in the process of becoming fully certified as an EMDR therapist.
Mrs. Nordick is passionate about helping her clients see the opportunities inherent in the challenges they are facing and enabling them to come through their experiences stronger than they were before.