STAFF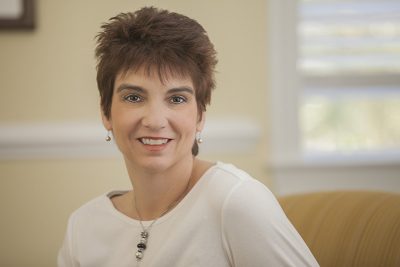 Gabriele Jones, PhD
HOBBIES AND INTERESTS
Dr. Jones enjoys animals, reading, music, movies, cooking, and spending time with her Dutch husband and their two children on their horse farm.
Gabriele Jones, PhD
TRAINING AND CREDENTIALS
Dr. Gabriele Jones is a Clinical Psychologist licensed in the State of North Carolina. She has been practicing in the Pinehurst area since 2001. Dr. Jones earned her master's degree in Psychology from James Madison University and her doctoral degree in Clinical Psychology from The University of Southern Mississippi.  She trained in child, adolescent and adult areas of Clinical Psychology in her pre-doctoral internship at Tulane University Medical School. She furthered her training in a Post-Doctoral Fellowship in Pediatric Psychology at UNC School of Medicine. Since becoming licensed in North Carolina, Dr. Jones has undergone training in EMDR therapy as well as becoming certified as a diplomate of Comprehensive Energy Psychology. Dr. Jones is also certified as a NeurOptimal Neurofeedback trainer. She is a member of the American Psychological Association, the North Carolina Psychological Association, and the EMDR International Association.
AREAS OF CLINICAL INTEREST
Dr. Jones' practice focuses on the evaluation, assessment and treatment of children, adolescents, and adults.  She provides behavioral assessments and therapy, interpersonal psychotherapy, psychological and psycho-educational assessments, and EMDR therapy. Dr. Jones performs assessments for ADHD, Learning Disorders, Autism Spectrum Disorders, Giftedness, and Early Kindergarten Admission. She also conducts personality and diagnostic testing as part of consultative work with pediatricians and psychiatrists.
Dr. Jones conducts comprehensive evaluations and typically includes an intelligence test and academic testing, as well as a clinical interview, emotional/behavioral assessment and various self-report rating scales. She believes thorough feedback sessions (e.g. with parents) are an essential part of the assessment process.
In terms of therapy, Dr. Jones believes that people seek help for many different reasons. Her therapeutic approach is primarily client-centered, meaning she believes that individuals have an innate ability to heal and to achieve personal growth. Emphasis is placed on the relationship in therapy, and on encouraging individuals to recognize that they can help themselves, and can change maladaptive thinking patterns. Cognitive-Behavioral techniques are used to help clients recognize irrational core beliefs and to develop healthier ways of thinking and conceptualizing the world around them. Dr. Jones uses therapy to help people with many different kinds of problems including depression, anxiety, phobias, ADHD, PTSD, adjustment disorders and grief. She believes that individuals who commit to therapy display great strength and discourages the viewpoint that seeking psychological help is stigmatizing.
In 2007, Dr. Jones took the exciting step of becoming trained in Eye Movement Desensitization and Reprocessing (EMDR), a form of psychotherapy somewhat different from traditional "talk" therapy. EMDR's effectiveness, particularly for PTSD, is supported by a broad base of research. The therapy includes mild bilateral stimulation of the brain that can help dissipate negative thoughts and feelings associated with past traumatic experiences. This encourages "adaptive information processing" which helps the brain to reprocess negative events and maladaptive core beliefs. EMDR is a complex, integrative approach to therapy, and Dr. Jones uses it to treat individuals of all ages with specific phobias, generalized anxiety, PTSD, depression, grief and even worries about future events (e.g. plane trips, scheduled surgeries, speeches, tests). She also uses EMDR to enhance the performance of athletes and business executives.