STAFF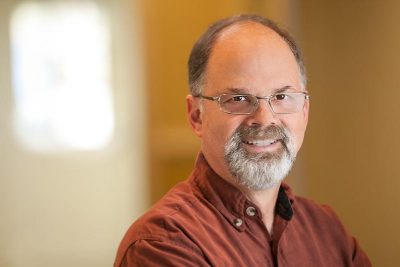 Gregory W. Allen, LCSW
HOBBIES AND INTERESTS
Mr. Allen enjoys outdoor activities such as hiking, camping and backpacking. Other interests include archaeology, bird watching and playing on a competitive dart team. He was an avid runner for more than 45 years. Mr. Allen has three grown children and looks forward to spending more time traveling with his wife.
Gregory W. Allen, LCSW
TRAINING AND CREDENTIALS
Gregory W. Allen, LCSW, is a native of New York's Hudson Valley. After earning undergraduate degrees in psychology, he continued his education  at Adelphi University, where he earned a Master of Social Work in 1984. He began his career working with young, aggressive schizophrenics in a New York psychiatric hospital. In 1985, he moved to Chapel Hill, N.C., where he worked four years with Therapeutic Foster Parents. Subsequently, he worked nine years at Kaiser Permanente in Raleigh, N.C., doing brief therapy with a wide range of diagnoses and ages. During his time there, he trained in Cognitive Behavioral Therapy (CBT), family and couples therapy, and, a field of current interest, depth psychology. Mr. Allen worked briefly as a therapist at the UNC Student Health Center, followed by a stint at UNC School of Medicine on a drug study for schizophrenic children. He then moved into community mental health, leading six Dialectical Behavior Therapy (DBT) groups a week for several years. In 2005, Mr. Allen became the clinical director for Triumph, LLC, a large mental health agency in Burlington, N.C. In this position, he also worked as a therapist and supervisor for many students and LCSW and LPC candidates. Mr. Allen has joined Carolina Behavioral Care as a therapist seven years ago. He works with all ages and diagnoses, and he continues to supervise licensure candidates. He regularly attends supervision training and CBT workshops.
Mr. Allen's approach to therapy has always been to see each person as a unique individual. His extensive training in various psychological theories, brief therapy, CBT and Dialectical Behavioral Therapy (DBT), along with his knowledge of depth psychotherapy enables him to customize his approach to each individual situation.
AREAS OF CLINICAL INTEREST
Mr Allen's interests lean toward working with diagnoses of depression and anxiety, but he enjoys working with a wide range of diagnoses. Couples counseling and Structural Family Therapy have also been long term interests of his, and he continues to enjoy supervising licensure candidates.