STAFF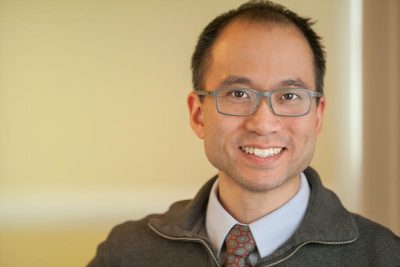 Hansen Su, MD
HOBBIES AND INTERESTS
In addition to enjoying YouTube, cake donuts and expanding his sock collection, Dr. Su enjoys spending time with his family, friends and pets.
Hansen Su, MD
TRAINING AND CREDENTIALS
Hansen Su, MD, is a New Jersey native. After graduating from Johns Hopkins University with a bachelor's degree in Biomedical Engineering in 1996, he returned to his home state to attend Robert Wood Johnson Medical School at the University of Medicine and Dentistry of New Jersey.  He completed clinical rotations at Cooper Hospital in Camden, N.J., and was accepted in the General Psychiatry Residency Program at Duke University Medical Center in Durham, N.C. He completed his training there in 2004.
AREAS OF CLINICAL INTEREST
After his residency training, Dr. Su has primarily devoted his time to general outpatient care in the Triangle, having worked with the Partnership for Drug-Free North Carolina, Psychiatric and Psychological Associates of Durham, N.C., Triumph LLC, and Carolina Behavioral Care. He has also been involved with clinical trials to various degrees, ranging from medical monitoring for the Duke Attention Deficit/Hyperactivity Disorder Program to Principal Investigator for a Phase 3 clinical trial with Neurocrine Biosciences. By complementing his interests in outpatient care with clinical research, Dr. Su hopes to continue to make contributions in the advancement of treatment in psychiatry.