STAFF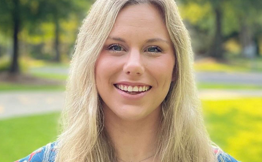 Jordan Espersen, PMHNP-BC
HOBBIES AND INTERESTS
Jordan enjoys spending time with her family, hiking with her 3 dogs, spending time in nature, traveling, and listening to live music.
Jordan Espersen, PMHNP-BC
TRAINING AND CREDENTIALS
Jordan Espersen is a board-certified Psychiatric Mental Health Nurse Practitioner. She is originally from Birmingham, AL where she obtained her bachelor's in nursing from the University of Alabama at Birmingham. She worked as a registered nurse for several years before getting her master's degree in nursing at the University of Alabama at Birmingham as well. She lived in Alabama for most of her life before moving to North Carolina in 2021.
AREAS OF CLINICAL INTEREST
Jordan's believes in patient-centered care, not only trusting her own knowledge but using the patient's opinions and goals to mediate care in hopes to overall improve the individual's daily life. She feels that involving the individual who seeks care with every decision will bring the individual closer to their goals, improve how they feel overall, and improve the outcome of care. She promotes healthy eating, exercise, and calming techniques such as meditation and yoga. Her treatment approach includes medication management, psychotherapy, and psychoeducation in hopes to best treat the mental health disorder one may struggle with.