STAFF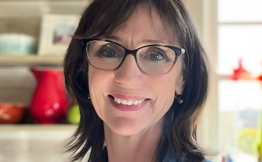 (Elizabeth) Lisa W. Harrison, MSN-PMHNP-BC
HOBBIES AND INTERESTS
Lisa enjoys walking around her changing hometown, reading, napping, singing along to her evolving playlist, and hanging out with friends and family.  The very best day is one when she's had time to clean the floors, drink enough water, and laugh.
(Elizabeth) Lisa W. Harrison, MSN-PMHNP-BC
TRAINING AND CREDENTIALS
A native of Durham, Lisa graduated from UNC-CH in 1996 with a degree in English Literature, working as a preschool and kindergarten teacher before enjoying a decade as a classical violin teacher.  In 2010, she received a Bachelor of Science in Nursing from UNC-CH and has spent the years since as a bedside nurse in the Neuroscience ICU at Duke University Hospital.  Through this position, Lisa came to love nursing, and in particular enjoyed mentoring new nursing staff both in their clinical development and their personal transition to practice.  Gaining certifications in neuroscience and stroke nursing, it was her informal role as staff resource and support that she most treasured.  Returning to UNC once more in 2022 she earned a Master of Science in Nursing and Psychiatric Nurse Practitioner degree.  As an NP student, Lisa participated in the LEND Fellowship (Leadership Education in Neurodevelopmental Disorders) through UNC's Carolina Institute for Developmental Disabilities.  She also enjoyed a semester of clinical education at CBC-Hillsborough and looks forward to continuing to learn from her patients & colleagues there.
AREAS OF CLINICAL INTEREST
Carrying over from her time in the Neuro ICU, Lisa enjoys working with patients across the lifespan with or without neurologic differences including autism, intellectual differences, and ADHD, as well as co-occurring mood disorders and grief.  With a particular interest in the transition to adulthood, Lisa hopes to help patients develop agency and maximize their independence with a focus on patient strengths and enhancing available support systems.