STAFF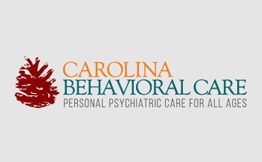 Madeline Willcott, LCSW
HOBBIES AND INTERESTS
Madeline's interests include food (of course), hiking and exploring the outdoors, travel, and local music.
Madeline Willcott, LCSW
TRAINING AND CREDENTIALS
Madeline Willcott, LCSW has a bachelor's degree in sociology from Southwestern University in Georgetown, Texas. Prior to starting a career in mental health, she spent many years working with food, and cooking professionally in various settings. Madeline still enjoys cooking and incorporates the importance of the mind-body connection in her therapy practice. She received her master's degree from the University of Texas at Austin in 2014 and spent six years working in the hospital setting within behavioral health, both in the emergency department and on inpatient units.  Madeline brings to her practice a wealth of experience working with a diverse range of clientele and in helping to provide clarity and calm to support people experiencing any number of challenges or difficulties. She has been employed with Carolina Behavioral Care since 2021.
AREAS OF CLINICAL INTEREST
Ms. Willcott's areas of clinical interest are informed by a mindfulness-based and emotionally-focused approach. Madeline utilizes techniques rooted in acceptance commitment and dialectical behavioral therapies. She also draws from the area of self-compassion. Clients describe her style as approachable, informative, and conversational.