STAFF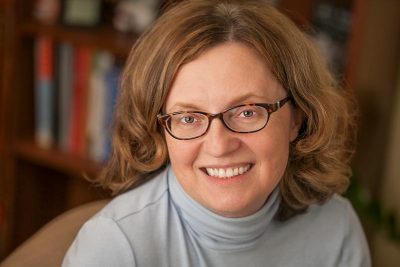 Margaret Lapinski, LCSW
HOBBIES AND INTERESTS
Ms. Lapinski recharges her batteries by spending time with family and friends, gardening, reading, and attending lectures, music and social events.
Margaret Lapinski, LCSW
TRAINING AND CREDENTIALS
Margaret Lapinski, LCSW, is a clinical social worker licensed to provide mental health diagnoses and psychotherapy services in the state of North Carolina. She completed her undergraduate education at Hunter College in New York City. She was salutatorian and graduated summa cum laude with a bachelor of arts in psychology in June 1994. To fulfill her dream of becoming a psychotherapist, Ms. Lapinski continued her graduate education that same year at Hunter College School of Social Work, where she focused on individual and family clinical training with a minor in group work. Since receiving her master of social work degree in 1996, she has been providing outpatient psychotherapy services to adults and children at various private and public mental health clinics. At several points in her career, she provided clinical supervision to both graduate-level clinical social work students and clinical staff. Ms Lapinski joined Carolina Behavioral Care's clinical team in September 2011.
AREAS OF CLINICAL INTEREST
Ms. Lapinski works with all ages and has treated a wide spectrum of psychiatric diagnoses. Her clinical background is grounded in psychodynamic and family system theories. However, over the years she has developed an eclectic clinical approach incorporating a variety of techniques. In 2001, she received Level I and Level II Eye Movement Desensitization & Reprocessing (EMDR) training, and she has used this technique extensively with great success in the treatment of trauma, mood and anxiety disorders. She is an active member of the EMDR International Association (EMDRIA). Ms. Lapinski continues her training in advanced EMDR levels including EMDR with children, complex trauma and dissociative disorders. She also uses Cognitive Behavioral Therapy (CBT) alone and in conjunction with EMDR.  Other approaches she incorporates are: narrative therapy, motivational interviewing, AEDP, NARM (Neuro-Affective Relational Model), Brain Spotting, hypnosis and applications of attachment theory. In recent years, Ms. Lapinski has started incorporating Level II Myers-Briggs Type Indicator (MBTI) cognitive functions theory and StrengthsFinder into her clinical practice. In her work with children, she incorporates directive and non-directive play therapy, sand tray therapy, EMDR and patient guidance. She received Trauma-Focused CBT training from Duke Center for Child and Family Health.
Ms. Lapinski is passionate about meeting her clients no matter where they are in the process of change and helping them achieve the results they desire.