STAFF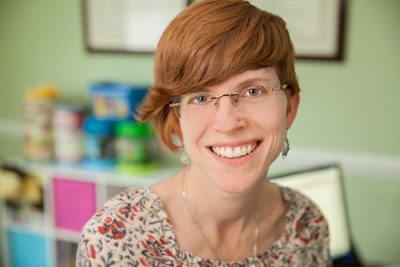 Morrow M. Dowdle, PA-C
Morrow M. Dowdle, PA-C
TRAINING AND CREDENTIALS
Morrow M. Dowdle, PA-C, completed a bachelor's degree at Johns Hopkins University and a master's degree at the Medical University of South Carolina. She received a health professions scholarship from the U.S. Air Force and served three years as a family practice physician assistant (PA) at Joint Base McGuire-Dix-Lakehurst in New Jersey. After her military tenure, she moved to North Carolina and transitioned into a psychiatry specialty. Ms. Dowdle worked for Triangle Neuropsychiatry and Carolina Partners in mental health before joining Carolina Behavioral Care in 2016.
AREAS OF CLINICAL INTEREST
Ms. Dowdle is trained in neuropsychiatry and has a particular interest in working with individuals with congenital or acquired neurological disorders including intellectual disability and autism. She enjoys studying the neurobiology of mood and behavioral disorders and has been a member of the Neuroscience Education Institute (NEI) since 2014. Her clinical interests also include depressive and bipolar disorder (including postpartum depression), psychotic disorders, obsessive-compulsive disorders, post-traumatic stress disorder and sleep-wake disorder. Ms. Dowdle advocates for a comprehensive approach to mental healthcare that includes non-pharmaceutical approaches, and she has experience using evidence-based complementary medicine as part of psychiatric treatment.
Ms. Dowdle appreciates treating patients of all ages and backgrounds. She is welcoming to LGBTQ individuals. In addition to NEI, she is a member of the American Academy of Physician Assistants, the North Carolina Academy of Physician Assistants, and Healthcare for All N.C. She participates in a coalition of physician assistants and nurse practitioners working in psychiatry and addiction medicine in the Triangle area.