STAFF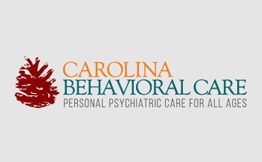 Natasha Blazer, LCSW, LCAS, CCS
HOBBIES AND INTERESTS
When not working, Ms. Blazer spends her time outdoors. She enjoys hiking, biking, kayaking and playing with her dog. She appreciates time spent with family and friends and travels when able. She feels most at home in the NC mountains. Ms. Blazer has visited 49 states, studied abroad in Florence Italy and spent 3 months backpacking through Europe.
Natasha Blazer, LCSW, LCAS, CCS
TRAINING AND CREDENTIALS
Natasha Blazer, LCSW, LCAS, CCS (Tasha) received her master's degree in Social Work from East Carolina University in 2007. She received two bachelor's degrees in both Psychology and Social Work at Appalachian State University.  Throughout her education, she completed internships in child protective services, the school setting and with ADATC, NC's Alcohol and Drug Addiction Treatment Center in Greenville, NC. Prior to obtaining her Master's Degree, Ms. Blazer worked in a group home setting for adolescents, in Child Protective Services, and with a public mental health agency as a case manager for adolescents, a member of an ACT team and completing screening and assessments in a crisis center.
AREAS OF CLINICAL INTEREST
Ms. Blazer has experience working with children, adolescents and adults in multiple treatment settings. Although she is trained in multiple treatment modalities, she utilizes a person centered approach, cognitive processing therapy and mindfulness based therapies. Ms. Blazer especially enjoys working with adults, individuals with trauma, and those with co-occurring conditions. She has received specialized training in motivational enhancement, trauma focused cognitive behavioral therapy and dialectical behavioral therapy.
Ms. Blazer has provided behavioral health services to individuals in a variety of settings. Her work experience includes outpatient therapy, conducting both individual and group therapy, Clinical Director of a Crisis Facility and most recently worked in a local emergency department completing psychiatric assessments.