STAFF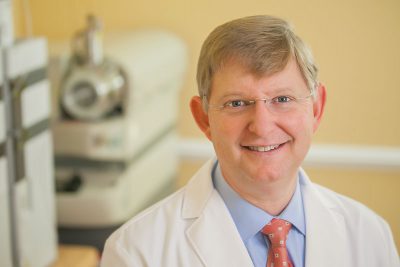 Robert A. Millet, MD, DFAPA
Vice President for Medical Affairs
HOBBIES AND INTERESTS
Dr. Millet is an avid outdoorsman, enjoying hunting, fishing and equestrian sports. He lives with his wife and daughter on their farm in Hillsborough, North Carolina. Together they raise, train and campaign their horses and ponies on the national hunter/jumper circuit. He is an advanced woodworker and boat builder and recently launched a custom 37' Carolina Sportfisher.
Robert A. Millet, MD, DFAPA
Vice President for Medical Affairs
TRAINING AND CREDENTIALS
Robert A. Millet, MD, DFAPA received his Doctor of Medicine Degree from Louisiana State University School of Medicine in New Orleans in 1991. He completed his internship and residency in psychiatry at Duke University Medical Center in Durham, North Carolina in 1995. During the last year of his residency he served as Chief Resident in Psychiatry at the Durham VA Medical Center. Dr. Millet is board certified in psychiatry by the American Board of Psychiatry and Neurology and he is a Distinguished Fellow in the American Psychiatric Association. He is a member of both the American Psychiatric Association and the North Carolina Psychiatric Association, as well as a member of the American Society of Clinical Psychopharmacology. Dr. Millet is on the faculty of Duke University Medical Center as a consulting clinical associate in the Department of Psychiatry and Behavioral Sciences.
Dr. Millet joined Carolina Behavioral Care in 2005 and serves as the Assistant Medical Director and Director of Clinical Research where he is responsible for the development of new clinical programs as well as the recruitment, education and career development of the clinical staff. He is also the Clinical Laboratory Director for the practice and is responsible for the quality and integrity of laboratory services.
He hopes to help expand North Carolina's reputation as a leading state for research and technology and has a personal interest in mentoring the next generation of North Carolina's physician- scientists.
AREAS OF CLINICAL INTEREST
Dr. Millet divides his time between patient care, teaching, and clinical research. He has a special interest in development of integrated systems of mental health care in community settings. Diagnostically he treats a wide range of adult mental health problems but has particular interest in developing and using long-acting therapies for the treatment of schizophrenia, bipolar disorder and substance abuse.  He is also involved in developing new therapies for treatment resistant depression.
Dr. Millet is the CEO and Chief Science Officer of Synapse Clinical Research, the research arm of Carolina Behavioral Care. He also serves as a scientific advisor to Synapse Analytical Labs where his research focuses on implementation of urine drug testing in behavioral health settings, improving outcomes by using urine drug testing and developing new laboratory assays for mental health medications. Dr. Millet is also the founder, CEO and Chief Science Officer of Synapse BioSciences, a biotech company involved in the invention and marketing of biomarkers to detect and deter diversion of opioid pain medications.