STAFF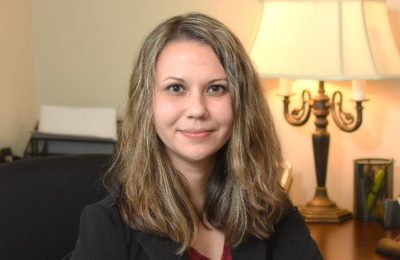 Sugaree Ganzman, PMHNP-BC
HOBBIES AND INTERESTS
Sugaree, her husband, and daughter reside in Pinehurst, North Carolina.
Sugaree Ganzman, PMHNP-BC
TRAINING AND CREDENTIALS
Sugaree Ganzman, PMHNP-BC, joined Carolina Behavioral Care in 2018. She is a native of North Carolina, originally from Boone. Prior to joining CBC, she completed her Psychiatric Nurse Practitioner Program in 2017 at Vanderbilt University where she graduated with honors. Sugaree completed her undergraduate education at King University in Tennessee, having achieved her BSN in 2015.
AREAS OF CLINICAL INTEREST
Her interest in psychiatry and substance abuse treatment began as an RN when she was employed at an acute inpatient psychiatric facility in Tennessee. She experienced the challenges of providing psychiatric services in an underserved community where she worked for four years. She gained considerable experience in a range of psychiatric treatment for patients across the lifespan. In 2015 she was honored with the Daisy Award for extraordinary nursing.
Sugaree combines a clinical expertise in psychopharmacology with an interest in brief cognitive psychotherapy as a foundation for patient care and advocacy. "I hope to make a positive impact on individuals by meeting them where they are in their journey and provide then with tools and resources to be successful."