STAFF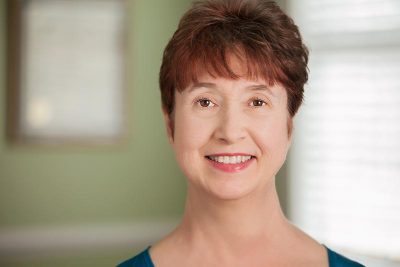 Valerie F. Holmes, MD, DLFAPA
Valerie F. Holmes, MD, DLFAPA
TRAINING AND CREDENTIALS
Valerie F. Holmes, MD, DLFAPA, received her undergraduate degree at the University of Kentucky in 1976, and her medical degree at the University of Louisville, Ky., in 1980. Subsequently, she completed her psychiatry residency at the University of North Carolina at Chapel Hill, where she served as chief resident in her fourth year.  At Massachusetts General Hospital (Harvard), she then completed a fellowship in consultation-liaison psychiatry (psychosomatic medicine). After completing the specialty training, Dr. Holmes received certification by the American Board of Psychiatry and Neurology and later added special qualification in geriatric psychiatry. She is a Diplomate of the American Academy of Pain Management (now the Academy of Integrative Pain Management). In 1994, she was awarded the honor of Distinguished Fellow in the American Psychiatric Association and became a Distinguished Life Fellow in 2016.
AREAS OF CLINICAL INTEREST
Dr. Holmes has held faculty positions at the University of Texas M.D. Anderson Cancer Center, Baylor University and the State University of New York at Stony Brook. In 1990, she returned to North Carolina to direct the consultation-liaison service and fellowship program at Duke University, where she served as an associate professor and has remained on the faculty as a consulting associate.  Before moving into private practice, Dr. Holmes spent several years in the geriatric service at John Umstead Hospital (now Central Regional Hospital) and was a psychiatric consultant at the Johnston County Mental Health Center in Smithfield, N.C.  In 2003, Dr. Homes began working in the clinical private and research practice of Dr. Richard Weisler in Raleigh, N.C., where she was a sub-investigator for nearly 100 clinical trials covering the diagnoses of bipolar disorder, attention deficit hyperactivity disorder (ADHD), major depression, generalized anxiety disorder, Alzheimer's disease, fibromyalgia, social anxiety disorder, post-traumatic stress disorder (PTSD) and obsessive compulsive disorder (OCD). Dr. Holmes has co-authored more than 30 articles in peer reviewed journals and has contributed to chapters in four books. She has served as a reviewer for nine medical journals including the American Journal of Psychiatry, the Archives of General Psychiatry and the Archives of Internal Medicine. She has given many presentations across the country on various psychiatric topics.
Dr. Holmes received the First Woman of Orange County, N.C., Award in recognition of becoming the first woman president of the American Academy of Clinical Psychiatrists. She served on the board of directors and as treasurer for the American Society of Psychiatric Oncology/AIDS.  She was a board member and treasurer for the Durham/Chapel Hill, N.C., chapter of Zonta International, a professional women's service group. She served on the board of trustees for the Women's Center, Chapel Hill, N.C., and was a physician representative to the N.C. Medical Society for the North Carolina Cancer Pain Initiative.
Dr. Holmes joined Carolina Behavioral Care in 2015 in the Durham, N.C., office where she treats adults ages 18 and up, primarily with medication management.