STAFF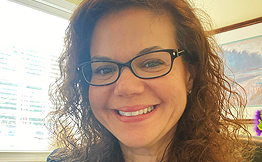 Caroline Kraft, DNP, MA, PMHNP-BC, PMHS
Caroline Kraft, DNP, MA, PMHNP-BC, PMHS
TRAINING AND CREDENTIALS
Caroline Kraft, DNP, MA, PMHNP-BC, PMHS completed a bachelor's degree in Psychology from State University of New York (SUNY) Albany and a master's degree in Organizational Psychology from Columbia University.  In 2012, she went to UNC Chapel Hill to obtain a bachelor's degree in Nursing, a Master's degree in Psychiatric-Mental Health Nursing (PMHNP), and a Doctorate Nurse Practitioner degree in Advanced Practice Nursing.  Dr. Kraft has cared for children, adolescents, and adult patients in a variety of settings including the emergency room, inpatient, and outpatient practices.  Dr. Kraft is also a Clinical Assistant Professor at UNC Chapel Hill School of Nursing teaching graduate Psychiatric-Mental Health Nurse Practitioner students and undergraduate students in psychiatric diagnosis and psychopharmacology.  She has precepted graduate and undergraduate students in a variety of clinical settings.  Dr. Kraft is certified as a Pediatric Mental Health Specialist (PMHS) through the Pediatric Nursing Certification Board.
AREAS OF CLINICAL INTEREST
Dr. Kraft has a special interest in treating individuals across the lifespan with Autism Spectrum Disorder, ADHD, and individuals with intellectual and developmental disabilities.  Additionally, she enjoys working with patients with persistent mental illness.
Dr. Kraft prefers a collaborative approach with patients and their support system and is described by patients, family members, and students as approachable, compassionate, knowledgeable, empathetic, and professional.