STAFF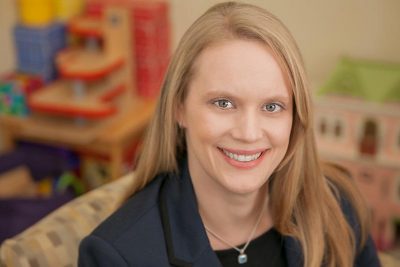 Wendy Elder, LCSW
HOBBIES AND INTERESTS
If the weather permits, you will find Ms. Elder spending time outside, either walking, hiking, working in the yard, or playing with family and friends. She enjoys traveling and has had the opportunity to travel in Europe as well as many U.S. states. She also likes trying new recipes and restaurants.
Wendy Elder, LCSW
TRAINING AND CREDENTIALS
Wendy Elder, LCSW, has practiced at Carolina Behavioral Care since 2012. She received her master's degree in Social Work from UNC Greensboro and North Carolina A&T State University in 2007. She received her bachelor's degree in human services from Elon University. During her education, Ms. Elder completed multiple internships in community mental health settings, homeless shelters and a university mental health clinic. She is a member of the National Association of Social Workers, and she has taken part in training collaboratives addressing early childhood systems of care and person-centered practices.
AREAS OF CLINICAL INTEREST
Ms. Elder has experience working with people in all phases of life including young children, adolescents, young adults, adults and seniors. She offers a supportive and accepting environment to help people address their concerns and obstacles. She utilizes a cognitive behavioral approach, which helps recognizing how one's beliefs impact how they cope with life struggles. Ms. Elder utilizes art and play therapy when working with children and adolescents. She treats a broad range of mental health issues including, but not limited to, depression, anxiety, trauma, relationship problems, grief, anger management and lesbian/gay issues.