STAFF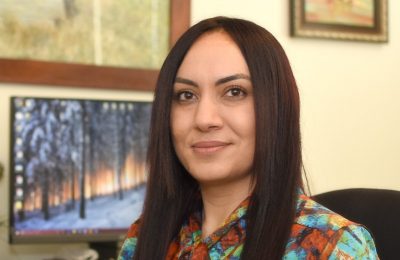 Alina Contino, Psy.D., HSP-P
Alina Contino, Psy.D., HSP-P
TRAINING AND CREDENTIALS
Dr. Contino has  a Doctorate degree in Clinical Psychology from Nova Southeastern University, in Fort Lauderdale, FL with a concentration in Forensic Psychology. She also has a Master's degree in Criminal Justice from Florida International University in Miami FL. Within her career, she has worked, diagnosed, and treated severe mental illness, personality disorders, trauma, Autism Spectrum as well as interpersonal loss, familial conflict and personal stressors. She's also conducted research on intimate partner violence and its post trauma effects. Her internship centered on training in group psychotherapy, individual psychotherapy , substance abuse/addictions and psychodiagnostics assessment.
Dr. Contino is a Licensed Clinical Psychologist in North Carolina. Dr. Contino also retains licensure in the State of Alabama and a certification as a Health Services Provider (HSP-P) in North Carolina. She is a bilingual practitioner who speaks and writes in both English and Spanish. She has completed her clinical training in community, state and federal facilities, and has worked with the Department of Justice, as well as internationally conducting psychotherapy and assessment to diverse populations of adults, adolescents, children, and Military Veterans.
AREAS OF CLINICAL INTEREST
In a growing career with a diverse array of clinical experience, Dr. Contino has worked in several fields of psychological practice.  Dr. Contino started her career in the social services area, where she was a protective services counselor for the State of Florida.  After obtaining her doctoral degree in 2013, she worked as a Staff Psychologist and as a Supervising Drug Treatment Psychologist for a total of 5 years with the Department of Justice/Federal Bureau of Prisons, at various federal institutions. Federal duty stations serviced included: The United States Penitentiary, Terre Haute Indiana, The Federal Correctional Institution, Estill, SC and the Federal Correctional Institution, Bennettsville, SC. She has also provided operational psychology consulting services for personnel selection purposes overseas.  Her treatment orientations of choice constitute: Cognitive Behavioral Therapy (CBT), Interpersonal Psychotherapy for the specific treatment of depression (IPT and IPTA),  Time-Limited Dynamic Psychotherapy (TLDP) and Accelerated Resolution Therapy (ART) for the treatment of PTSD and combat.