STAFF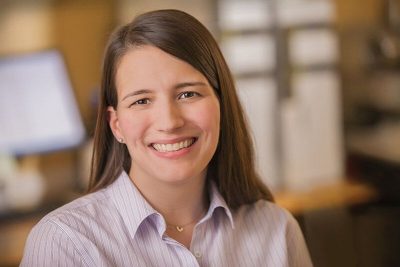 Julia Moore, PhD
HOBBIES AND INTERESTS
When she's not working, Dr. Moore enjoys spending time with her husband and two young daughters.  
Julia Moore, PhD
TRAINING AND CREDENTIALS
Julia Moore, PhD, NRCC(TC), earned a bachelor's degree in Chemistry with highest honors from UNC-Chapel Hill. She earned her Ph.D. in Organic Chemistry from Columbia University, where she developed new reaction methods and published novel research in top-tier journals.  She is board certified as a toxicologist chemist and highly complex laboratory director with the National Registry of Certified Chemists (NRCC).
AREAS OF CLINICAL INTEREST
Dr. Moore joined Carolina Behavioral Care in 2017 and serves as the Laboratory Director and Toxicologist for the practice.  She is responsible for overseeing all laboratory operations, method development, method validation and laboratory regulatory compliance. Her primary interest is maintaining an efficient laboratory offering a clinically relevant test menu that assists providers in treating patients.
Prior to joining CBC, Dr. Moore has worked as a Laboratory Director/Toxicologist in a clinical reference laboratory and a physician's office laboratory for more than four years.  During that time, she directed laboratory setup operations; method development; method validation; regulatory compliance with COLA, CAP, and CLIA; daily production activities; client relations; and provided general oversight of all laboratory operations.  She has a strong working knowledge of LCMS and immunoassay instrumentation. Dr. Moore has restructured existing laboratories and also set up laboratories. She also has experience as a senior scientist leading research and development activities in the chemical industry.