STAFF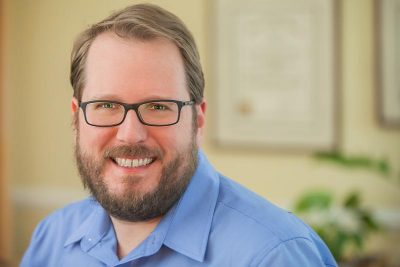 Timothy Gordon, PhD, HSP-P
HOBBIES AND INTERESTS
In his free time, Dr. Gordon enjoys spending time with his family, traveling, cooking and reading.
Timothy Gordon, PhD, HSP-P
TRAINING AND CREDENTIALS
Timothy Gordon, PhD, HSP-P, received his undergraduate degree from Ball State University in 2001;  his master's degree in counseling and counselor education at Indiana University at Bloomington in 2003; and his doctorate in counseling psychology from Ball State University in 2010. Dr. Gordon has worked in a variety of settings since 2002 including college counseling centers, a substance abuse treatment center, community mental health centers, a juvenile correctional facility, adolescent group homes and private practice.
AREAS OF CLINICAL INTEREST
Dr. Gordon's extensive clinical experiences have helped him develop a deep appreciation for and satisfaction in working with clients. He values the opportunity to be an integral part of each individual's healing process, growth and development. Dr. Gordon's formal training and professional experiences have provided a depth and breadth of knowledge and skill in individual and group therapy, initial assessment, outreach programming and consultation.  He has also been involved in educating others through teaching a variety of undergraduate and graduate courses as well as developing and presenting numerous presentations to lay audiences.
A generalist by training and practice, Dr. Gordon's areas of clinical expertise center on individual therapy, sexual assault/trauma survivors, clinical assessment, gender issues, multicultural counseling, LGBTQ issues, substance abuse, couples/marital counseling, sex/sexuality issues, and incorporating mindfulness-based and non-Western treatment modalities into the therapeutic process.